Welcome to Anglia Arts Therapies. The aim of the site is to provide a starting point to help people find out more about arts therapies, and to locate Arts Therapy services in the East Anglia region 
Arts Therapies refers to the professions of: Drama Therapy, Music Therapy, Dance Movement Therapy and Art Therapy/ Art Psychotherapy. In order to practice, members of these professions need to be registered under The Health Care Professions Council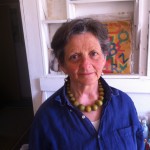 Jo Bissonnet
I am a fully qualified Art Psychotherapist, trained Social Worker and registered with the Health and Care Professions Council (HCPC). and the British Association of Art Therapists (BAAT). I have worked for Norfolk Health Authority and children's services, and in private practice with Adults, children, young people and their parent/carers for over twenty years. I continue to work sessionally for a social enterprise organization, taking referrals from Norfolk Children's Services, schools and the health service. My areas of interest include: Mindfulness based Art Therapy, Autistic Spectrum Disorders, bereavement, chronic illness , anxiety and mild to moderate depression, work related stress, cancer care, and family issues around divorce and separation.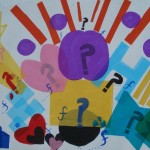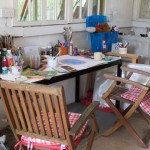 Types of Service offered:
individual Art Therapy for Adults Children & young people
One-off consultations for professionals
Group workshops for teams and organisations particularly at times of loss and change such as redundancy or closure
Art therapy groups (these are run with an Art Therapy colleague )
Clinical Supervision for Arts Therapists, Counsellors and other professionals
Whilst Art Psychotherapy M.A/MSc training is structured around psychodynamic and attachment theories, I also use my training in mindfulness cognitive therapy, mentalization and other approaches in my practice when appropriate
Mindfulness Cognitive Therapy
Mindful meditation is  a cognitive /Buddhist practice which is recommended in the NIHCE guidelines for re-occuring anxiety and depression. There is also growing evidence that it can help those living with pain and chronic medical conditions.
website link: www.breathworks-mindfulness.org.uk/
Child Accelerated Trauma Treatment.
A treatment for PTSD adapted for children and young people but also applicable to adults. This can be particularly effective for one off traumatic incidence such as road traffic accidents or past identifiable trauma. Continued on contact detail page